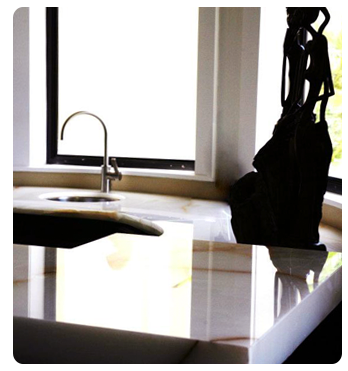 At AIRAM STONE DESIGNS, INC. we specialize in fabrication & installation of kitchen counters, bathroom tops, floors, walls, stairs and fireplaces. We offer the installation and creation of virtually any stone products to an exterior surface of your home or business. Attention to detail is very important to us, and customer satisfaction has been a trademark of our company since its inception over a decade ago.

You can choose from our extensive selection of stones and rely on our vast knowledge of Marble, Granite, Limestone, Onyx, Quartz, Engineered materials and Natural Stones of all kinds. We provide you with the highest quality of craftsmanship and adapt easily to custom requests and designs.

We think beyond the basics to create unique designs that will highlight your individual taste at your home or commercial property. Our experience in new construction, remodeling and restoration make us the perfect choice for your next creative ventures. We know that your project becomes our showroom and your experience with us is very valuable for future endeavors.

Feel free browse our website, and don't hesitate to contact us for personal assistance. We look forward to make your residence or business look its best!


OUR TEAM
Maria L. García
President
Maria has had a passion for the field since birth. Raised with parents working in the same business, later in life she decided to start her own, offering only the dedicated design advice that only someone with extensive years of experience could give. Charismatic and versatile, you can trust Maria will help and make sure your project is brought to life with the right color and material combinations to match your specific style.

Freddy Castillo
Vice President
Freddy has accumulated over a decade of expertise in the field, working as a sculptor and making sure everything is perfect when it comes to project completions. He will make your vision come true, giving you professional design suggestions and finding the right tools and materials to make your idea a reality. With a passion for art and beauty, Freddy takes pride in his attention to detail and hands-on attitude towards our client's installations.